Marvaco in EMPACK 2016
publication date: 2016/10/05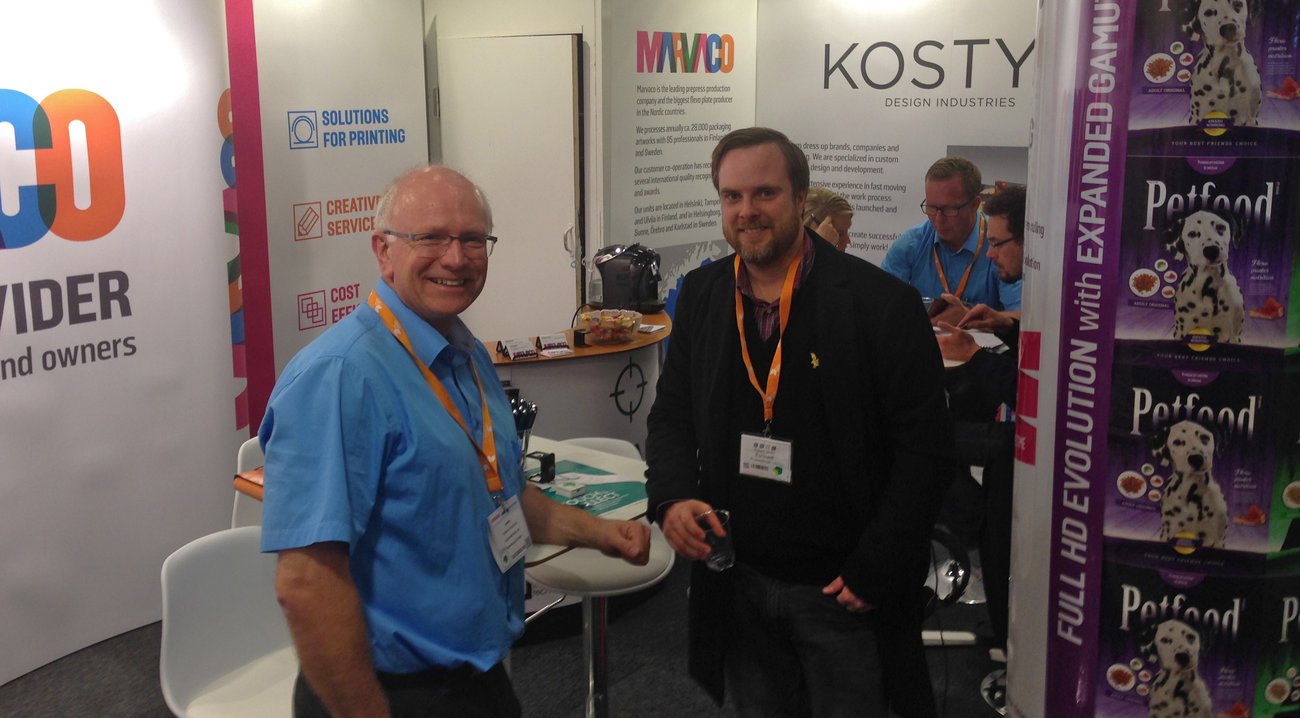 During the two days of the show we had a good flow with the visitors

Marvaco's total offering represented at the packaging fair 


We had a great time with customers and other interested visitors at Empack Stockholm. It was nice to meet all and speak about our combined offering with Kostym Designindustries.

During the exhibitions, we represented our entire selection, including Artwork production and versioning, visual design, mock-up production, 3D images, colour control, and naturally the high quality prepress and the production of prepared flexo plates and sleeves.

One of the highlights was also to present the PETFOOD samples that were produced in Drupa with partners Soma Engineering and Flint. The eye-catching design of 100 lpcm (= 254 lpi) was made using Marvaco's Full HD EGP (Expanded Gamut) technology, and only with 6 process colours. Which makes the flexo printing of high quality packaging the utmost effective.

Marvaco's services include customised service solutions to cover all packaging materials and printing methods including the artwork creation and print management services to brand owners. We are known for the use the latest technology, as well as personalised and professional services.