Appointment of Sales Director
publication date: 2019/01/22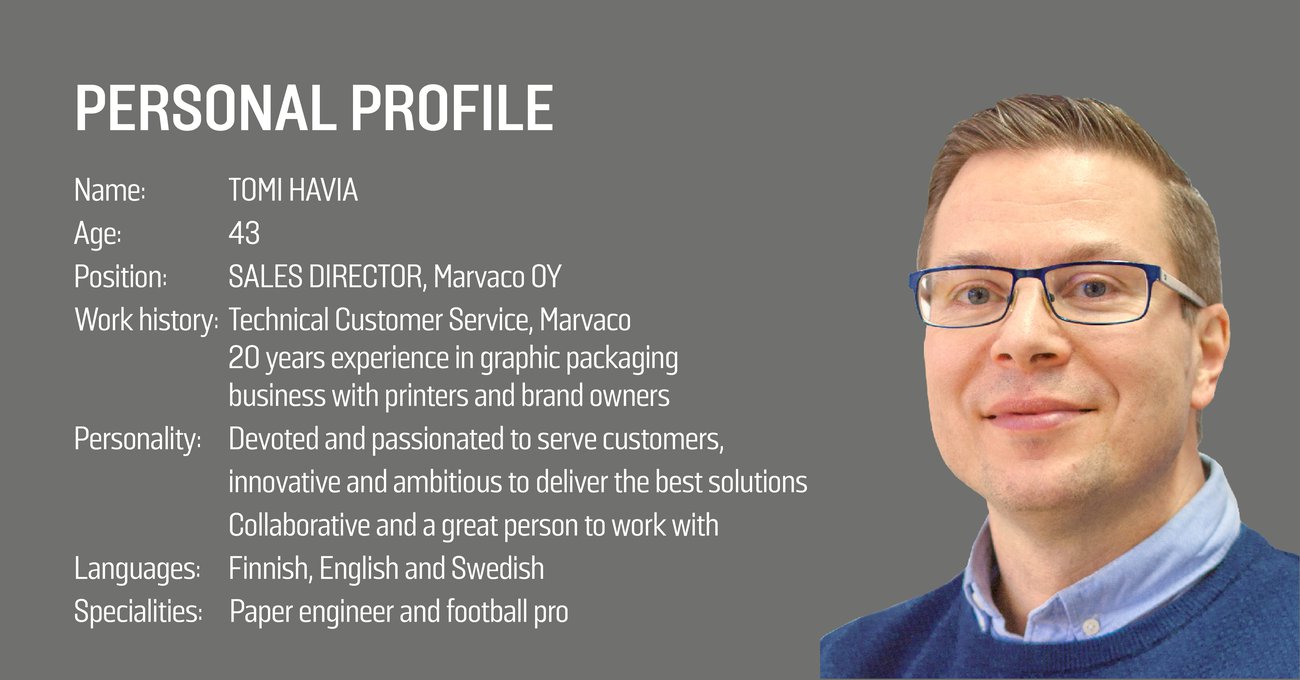 Tomi Havia has been appointed as the Sales Director for Marvaco's operations.
Tomi Havia, 43, has been appointed as Marvaco Oy's Sales Director with a focus on printing businesses. He will be responsible for matters regarding Finnish printing clients and international printing clients operating in the Nordic region, as well as the collaboration with brand owners. Tomi has been at Marvaco for more than tenyears, and now is the time for him to assume additional responsibilities. We wish Tomi luck in his new position!
Tomi has more than 20 years of experience of the production and prepress operations of printing companies and the organisation of repro services in Finland. Besides his extensive work experience, Tomi is also knownas a committed expert who is a welcome development partner for Finnish printing companies. "I'm thrilled about my new responsibilities, and I believe that our collaboration with printing companies will continue to be a key element in our success," Tomi comments on his promotion.
As a keyperson in Marvaco, Tomi will be a part of creating future success and growth for us We all have faith in his skills to develop our collaboration with clients extensively in the future. This appointment is a part of our organisational preparations for growth.
Tomi's contact information:
E-mail: tomi.havia@marvaco.fi
Mobile: +358 50 427 7613
More information: Antti Mikkilä, +358 50 598 9228
Marvaco is the leading packaging repro company and #1 flexo plate supplier in the Nordic region. Our 90 professionals process up to 30,000 pieces of packaging artwork every year. Our services cover all packaging materials and printing methods.We also offer artwork versioning and printing management services for brand owners. Marvaco Group operates both in Finland and in Sweden at seven locations in total.