We're hiring a Sales Manager to Finland
publication date: 2019/11/25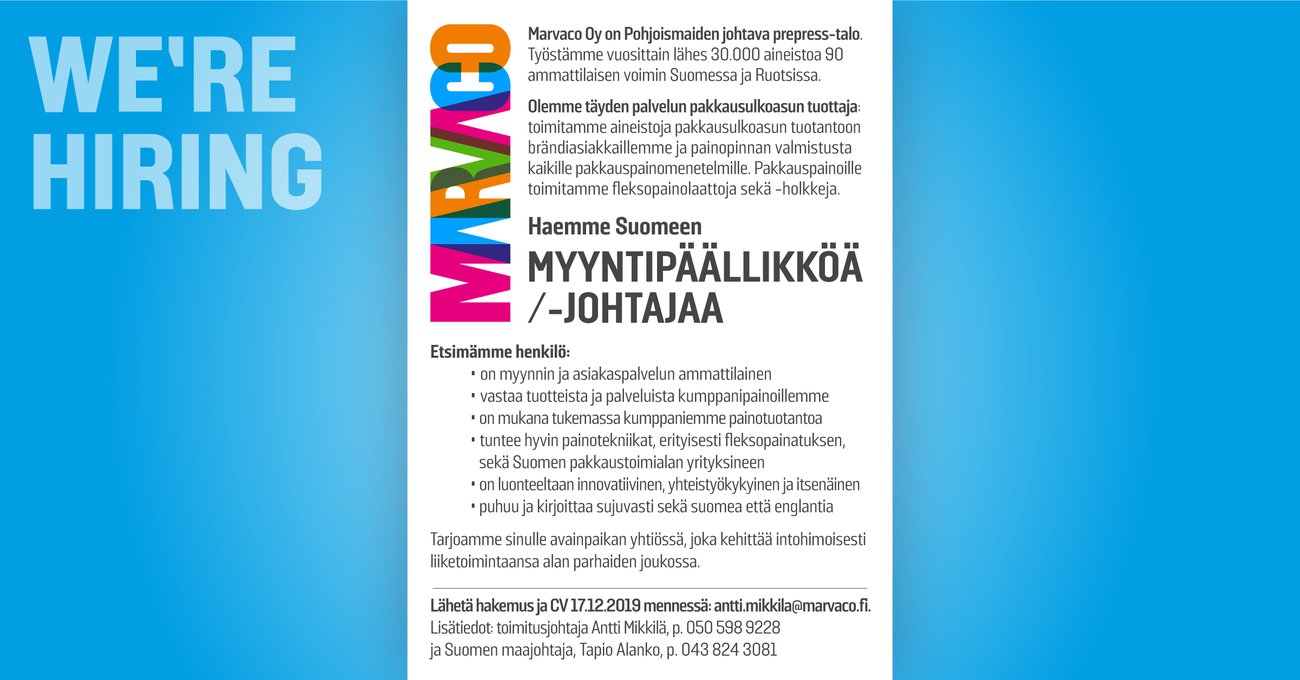 We are now seeking a sales and customer service professional with a good knowledge of printing technology and packaging to take responsibility for our solution products and services at our partner printing houses.
Read more from the Finnish announcement above.
Please send your job application with CV to antti.mikkila@marvaco.com by the 17th of December 2019.
For additional information, please contact:
Antti Mikkilä
antti.mikkila@marvaco.com
Tel. +358 50 598 9228